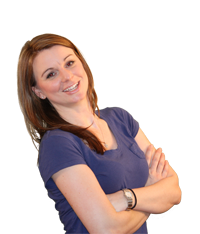 Misty hails from Independence, Missouri and enjoys spending time with her family and friends. She is an animal lover and finds joy hanging with her horses and dogs. She has been studying at the Actors Training Studio and worked with Heather Laird.

Her hobbies include dancing, watching movies, reading, and horseback riding. When she's not acting, Misty enjoys her work as a Social Worker which brings a touch of reality to the show.

Misty is represented by Exposure Inc.